OUR TALENTED TEAM
Reach is based in Bristol, the UK's new creative capital. It means we collaborate with the best and brightest UK packaging design talent on your behalf. Here's how our collaborative team structure works in practice…
Proper packaging design specialists
We have always specialised in packaging design – and we believe that packaging should only be designed by skilled specialist designers who tackle packaging briefs day in day out, year in year out. Only they have the skills and experience to create solutions that will really be effective.
Collaborators – never 'just' freelancers…
Reach self-employed collaborators aren't 'normal' freelancers. They're experienced, vetted, proven. What's more, they're carefully chosen at project kick-off, and will be involved at every step of the way.  Our collaborative team is as committed as the traditional permanent employee model – yet you'll get exactly the right skills and experience for your specific project.
The best thing about collaborating with Reach is the opportunity to take a project from conception to delivery. It makes you feel more empowered and engaged. And it's an added bonus that projects are always closely aligned with my skillset, experience and outside-of-work interests.
Sophie Brown, Design Director

Who are our collaborators?
Every packaging designer in the Reach team is a senior expert in their specialist field, with the experience and portfolio to prove it. What's more, we can make sure their passions and interests match your project. Many of them are ex-London senior agency staff, who've worked in the "big" agency names.
The co-creation process defines a tight brief and helps the client make braver decisions, leading to a stronger creative – and commercial – outcome. It's a really rewarding way to work, because you're focused in the right direction from day one.
Ray Mills-Morrow, Creative Consultant, TooManyTigers
How does a collaborative team work in practice?
All projects are headed up by our founder Caroline Hagen, the pioneer of our co-creational Client Democracy approach. From leading co-creation workshops, through to refining strategy and delivering the creative magic, Caroline ensures the highest possible standards every step of the way, and selects your project team.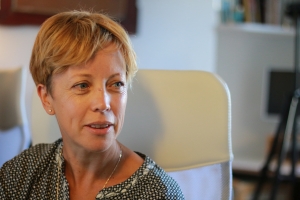 Account Director Gemma Gales works alongside Caroline and is responsible for looking after our clients & projects from the very beginning, right through to completion. Gemma's experience spans dog food, though to skin care (and everything else in-between) across leading local entrepreneurial and multinational brands. Gemma brings a wealth of experience and a passion for good design to Reach's very capable freelance team.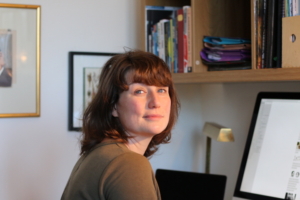 Senior Account Manager Rachelle Corker has spent the past 10 years developing and executing brand, packaging, activation and marketing campaigns for some of the UK's best-loved brands. Results-driven and creative, Rachelle adds value to your creative briefs while ensuring every project is delivered on-time and on-brief.