CLIENT DEMOCRACY
Client Democracy™ is a philosophy, a mindset and a guiding principle here at Reach. Whether we're working with artisanal brands about to break through, or helping established successes stand out on shelf, we believe it's key to tangible results and great relationships. But what does Client Democracy™ mean for you?
REACH is one of our preferred partners to work with when it comes to packaging design. Caroline and her team truly understand the crucial role packaging plays in today's environment when it comes to catching the shopper's attention.

My team and I really enjoy the active co-create sessions allowing all stakeholders to first truly understand the well-established category rules to see what works and what doesn't, to then determine all together how to make a real difference in that very same category – a difference to make our packaging more intuitive and thus easier for the end consumer, who is not always as committed as we marketers tend to believe.
Client Democracy™ is borne out of respect for our clients and their expertise. It's about opening up the strategic and creative decision making processes to achieve more together. It's also our way of really understanding you, your opinions, your product, your market and the challenges you face – in an open, collaborative and enjoyable way.
The result? Inspired branding and packaging design that delivers beyond expectations.
Let's walk through a typical project:
1. CO-CREATION WORKSHOP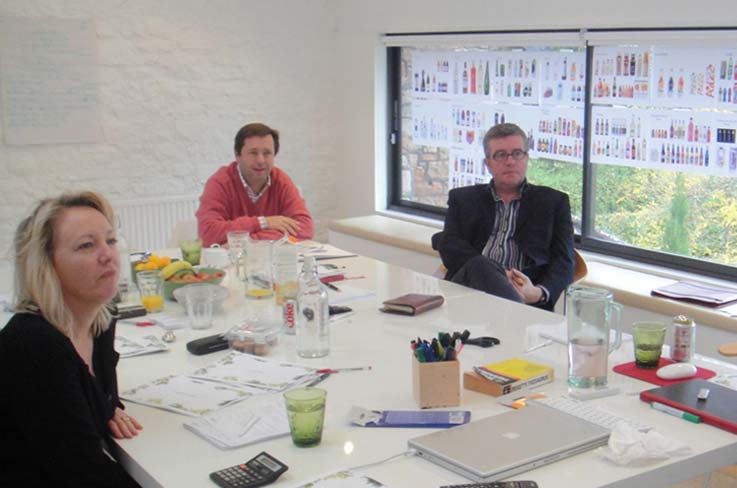 In traditional agencies, many strategic creative decisions are taken behind closed studio doors, then presented 'fait accompli'. Reach believes in democratising these decisions, sharing our expertise and guiding you to decide what's right for your brand. The process starts with a co-creation workshop.
This is an eye-opening 3-hour session where we'll help you to explore all the parameters of the project, and it means you know we're on the right track from day one. We encourage any senior decision-makers to attend this session – it tends to prove invaluable for positive engagement further down the line.
In a typical session, we cover three key areas:
What's happening in your marketplace
What's the consumer's world; what do they see? Looking at other relevant categories as well as your own, we'll agree the useful visual cues we should adopt to give your packaging design the best possible chance of standing out in the category and being understood.
Your brand's position within the category
How do we use your brand's unique history or selling point to engage your consumer with an emotional message? We will express the options available to you in the form of visual brand positioning boards and guide you to decide the platform from which your brand's packaging and activation will spring from.

The details
How far should we evolve your visual identity? What should the front of pack hierarchy of communication be? How should we segment the range? All these details, and more, will be discussed using pre-prepared visual stimulus that will enable you to make the key decisions necessary.
The output of the workshop becomes a structured creative brief – the springboard for successful packaging design in the creative development stage.
2. CREATIVE DEVELOPMENT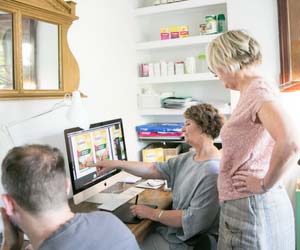 From the brief – which you've helped us create – your hand-picked creative team gets to work developing a creative solution to make your brand unmissable and irresistible.
Uniquely, when you work with Reach, you can be confident that:
Our creatives will focus their energies in the right direction.

We'll only explore the avenues you've agreed – for example, if your logo shouldn't change, it won't, or if you want us to use photography, we will.

The creative will be right first time – we surprise and delight in the nicest possible way, with no unexpected directions or unwanted brand 'updates'.
Why are we so confident? Because you played a vital part in much of the strategic decision-making process – and so did your stakeholders!
3. CONCEPT PRESENTATION
We always present creative back 'on shelf', so you can see what potential packaging designs look like in comparison to competitor offerings. It helps you (and any stakeholders) make a really informed decision, based on a more accurate replication of the consumer's experience. It becomes less about personal preferences and more about what delivers true stand-out in the marketplace.
What's more, as we've already defined the parameters of the project with you, it makes it easier if you need to present and 'sell' the packaging design or branding piece to other senior decision makers – who haven't been involved in the co-creation workshop.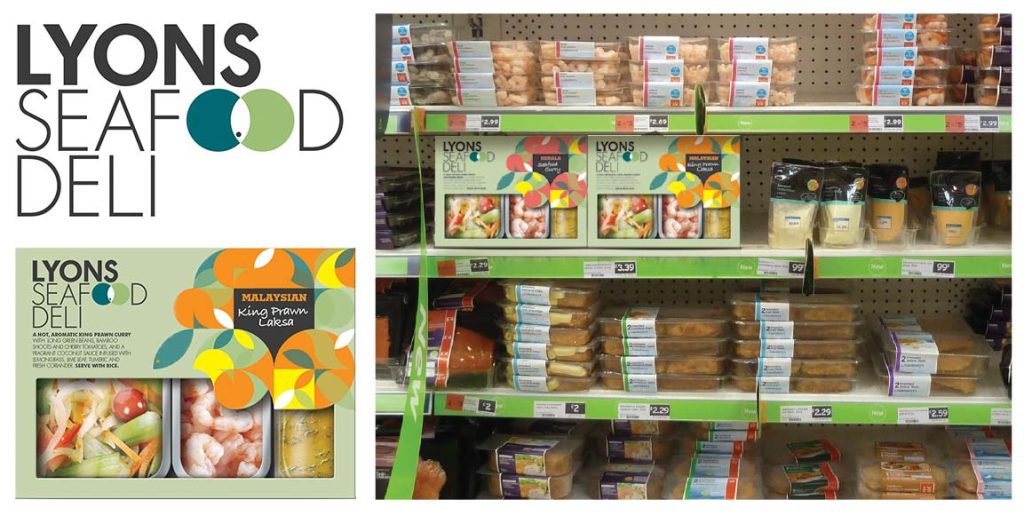 Success
Open collaborative working means being straight up and sharing our expertise too. So we'll provide guidance and recommendations every step of the way… and we will challenge you to deliver the best possible outcome. After all, we're staking our name on your success too!
Client Democracy™ should lead to a brave, appropriate, stand-out creative design solution, and a fun, easy process that will teach you a great deal about the world of packaging, branding and packaging design as your solution develops.
Reach is truly a great design partner for any visual identity project. Caroline and her team apply a very unique and highly productive process. From the very first stage key stakeholders are engaged, making the subsequent stages pass quickly and effectively.

Caroline herself creates a friendly ambiance where everyone's thoughts are taken into consideration – but more than that, she also inspires to take the thinking to another level.

I was very much impressed how disciplined the creative process can be while delivering fantastic visual design. The creative work they provide is consumer-centric, intuitive and visually unique.