REACH ACCELERATOR – BUSINESS PLANNING & FUNDRAISING FOR GROWING STARTUPS
You've got a great food, drink, health or beauty product. Excitement levels are high, and early signs are promising. Your product is taking shape, you've started selling it and people seem to like it. But it's still small scale, and you want to get it on a bigger stage. How do you take the next step?
Or maybe you've just got an amazing idea. A vision of a fantastic new product whose time has come, and you want to get it out there. Where should you start?
How do you get where you deserve to be – on-shelf, front of mind, expanding fast? From concept to reality, that's where Reach Accelerator – our business acceleration service – comes in.
We provide the sales and branding knowledge, business insight and investment contacts to help promising startups get up to speed, fast. We'll get under the skin of your business, identify what's working brilliantly, and pinpoint areas with room for improvement. We'll work with you to define what success means for you, then we'll make it happen, with the skills, support and investment you need.
From reviewing and refining your product and processes, to establishing and expanding your market, Reach Accelerator fires up startups in the food and drink sector to achieve their full potential.
Who is this for?
Food, drink, health and beauty start ups. Ideally you'll be one step on from the kitchen table and already selling your product, but we're interested in brilliant product ideas at the very earliest stage too.
You've got a prototype product but no brand

You need packaging design for your new product

You've got a fantastic product but no way to make it stand out

You don't know how you're going to get your product to market

You're looking for investment and advice to take the product to the next level

You need an IM (Information Memorandum) that will appeal to investors

Opportunities are starting to pop up, and you need advice on what to say 'yes' to and what to turn down

There's a heap of things you know you don't know, and you'd like an experienced guide to help you navigate the process
Benefits of working with Reach?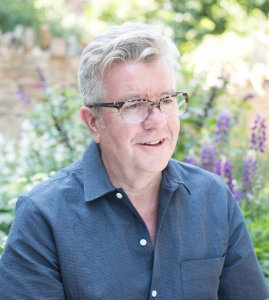 The Reach Accelerator is run by Luke Sapsed. Luke is hugely experienced in the world of food and drink brands. He's taken the start up journey himself, launching his own drinks product Koji which he sold three years after launch.  And he's taken dozens of entrepreneurs through the journey from idea to product on shelves and to whatever comes next. Be that mass market success, or selling up and moving on. Get the product and brand right, and the opportunities come thick and fast. We'll help you manage the journey and use it to deliver the life you want.
How the process works
We'll start with a conversation so we can see if your product excites us, and you can get an idea of how we could work together.  What fires us up most are great ideas and great people. If after a chat we both feel there's something in it, we'll send you our Growth Questionnaire. It will help you get an understanding of what's involved in launching a new product, and will help us assess where you are now and the help you'll need in the weeks ahead.
That may mean some – or all – of the following:
Defining your USP – making the product remarkable

Establishing or developing your brand

Identifying your niche

Creating your packaging and activating your brand

Setting your sales and marketing strategy

Helping with your business plan

Providing market insight

Production assistance

Bringing wholesalers aboard and building that all important distribution

Getting the right type of funding through our network of investors by helping you write your IM (Information Memorandum)
To make sure we're both happy with progress, we take the work in stages. The benefit for you means you're not tied to us for the long term if circumstances change. The benefit for us is we focus our time and effort on the products that are flying. If it's not working, we'll call a stop.
Our fees work two ways, depending on circumstances. We offer a straightforward commercial version, and a reduced cost plan for cash strapped startups with products that we love and really want to help.