New Covent Garden Soup for Daniels 
The brief
Although New Covent Garden Soup had created the fresh soup category, it was under attack from various branded and own brand competition. The brand needed to make a step change to re-establish itself as the market leader.
There were some other weaknesses to be addressed. The range had grown to over 18 flavours and consumers were finding it difficult to see the differences between a number of them.
Also the communication of appetite appeal was bland in comparison to the new entrants even though the actual product taste was far superior.
Over the years I have worked with Reach, they have consistently produced designs that deliver tangible profit enhancing results. I have absolute confidence that the final design will meet objectives. Many design agencies can help you build a brand proposition and design "criteria" but fewer can translate it into a design that adds to the bottom line. Reach do, every time.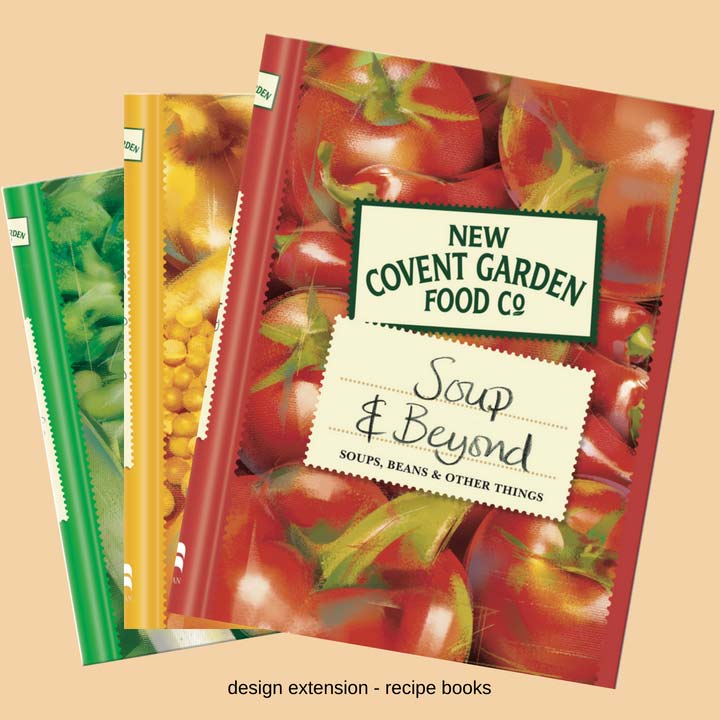 Results
35% increase in value sales achieved within 2 weeks of launch
Grew fresh soups market by 7%
Increased market share by 3% points to 37%
Increased penetration by 1.5% points to 7.2%
Increased rate of sale by 20%
Increased brand loyalty from 49% to 51%
Awards
DBA Design Effectiveness Award – Winner