By Reach Brands
Whenever people talk about innovation they tend to focus on the major break-throughs and category-changing product launches such as Dyson, Apple iPod and Google. These are known as disruptive innovations. It's all very exciting to be groundbreaking and cutting edge – and, of course, everyone would love to be the company that launches the next big thing in their marketplace. But, this can also be problematic.
By focusing on finding the 'next big thing', companies can often hold themselves back. After all, if you're only looking for big ideas – you risk rejecting lots of nifty little ones as the opportunity is deemed too small. Also, it isn't good to spend most of your time rejecting your own thinking. Paradoxically, taking pressure off people to come up with groundbreaking ideas actually releases the constraints and can often produce very creative and unexpected results.
Most NPD is not groundbreaking and revolutionary – it's incremental. Incremental innovation is all about improving, reconfiguring, or building on a form or technology that already exists. But incremental innovations do not necessarily equal little leaps – they can mean big break-throughs, even when they appear unimportant at first. Google's white space home page was instrumental in its success as it resulted in faster download times – not because of the way the code was built for the search engine (which was the focus of the founders).
In most companies, there is an assumption that innovation mainly comes from technology break-throughs. But it is this really the case? There are lots of examples of great little innovations that are not technically different or radical. Instead, they come about by using consumer insight to spot a gap in the market and exploiting what already exists. For example:
Dorset Cereals
Dorset Cereals identified that consumers who buy muesli also tend to enjoy brands with premium, natural and authentic brand identities. So while their existing product itself required little change – a disruptive off the shelf product structure and revised brand identity have resulted in an incredible success story. Turnover grew from £13m to £20m in a year. And since its re-brand in 2006, Dorset Cereals has been awarded numerous gold medals for taste, brand design and packaging design. Today, it has sales of £30m across more than 60 countries worldwide.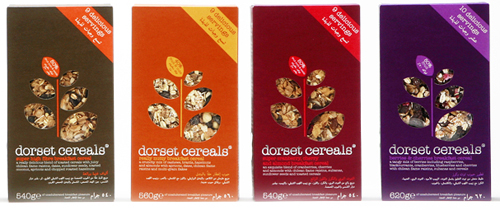 Ella's Kitchen
Organic food for babies and toddlers had been around since the introduction of Hipp in 1956. However, in 2006 Ella's spotted that no one was looking at the product from the end users' point of view i.e. babies and toddlers. There is no real sizable difference in their organic products from the competition. But the bright, fun coloured packaging and simple language such as the 'Yellow One' and the 'Red One' creates strong engagement. Plus the use of an available packaging structure – the capped, stand up pouch lets the young feed themselves at an earlier age and creates great standout. Ella's is the highest-ranked grocery company on The Sunday Times 100 fastest-growing UK private companies. Its sales grew 129.2% within a year, with retail sales of £16.5m in June 2010.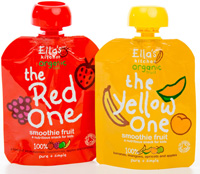 What do these two brands have in common? Neither came up with a radical technological break through. Instead, they have used readily available, off-the-shelf pack structures and tweaked standard product formulations. Their quick win brand innovations have come from understanding their consumers and finding unfulfilled market gaps to exploit – gaining a maximum hit for little or no investment in technology. Or in other words, the biggest bang for their buck.
You may have noticed that these two brands are both new or un-established. This enables them to create whatever brand they feel will best exploit the opportunity gap. So what does this mean for established brands? Is there an approach that those with strong recognition and valuable equity can take to exploit the quick win innovation philosophy? The answer is a resounding yes – and lots of brands are doing it.
Here are some key questions and tools that established brands can use in their NPD brand strategies to inspire those small innovations:
The 3 Ws (When, Where and Who) – Who is and isn't consuming what – and how are they doing it – both inside and outside the home?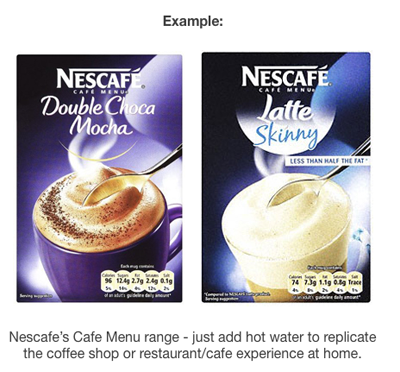 The Thought Connection – What are the current key trends that are starting to govern peoples' attitudes and thoughts? And how can you tap into them?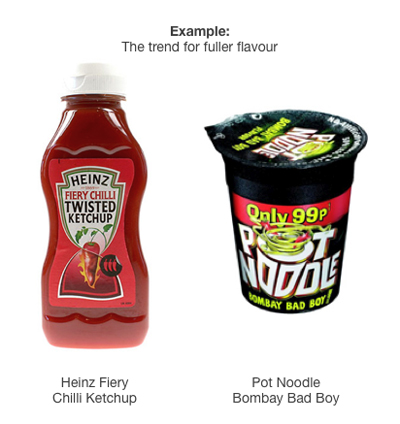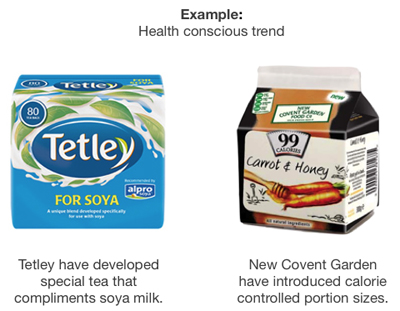 The Lazy Way – Any way that you can cut down or cut out time spent preparing, doing, consuming, purchasing, researching, sourcing etc.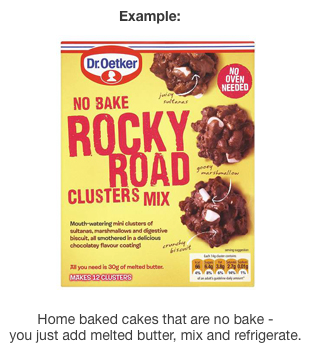 The Breakout – How can structure be used to cause the unexpected/visual disruption and provide a usage, storage or environmental benefit? This is often used when entering a new category through brand stretch.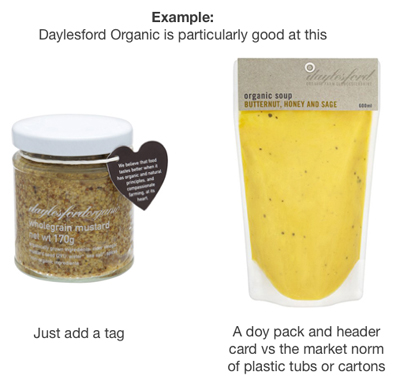 The Steal – There's a lot that can be learnt from analysing other markets and categories with similar need states or emotional drivers to your own. They can often be the spark for some great ideas.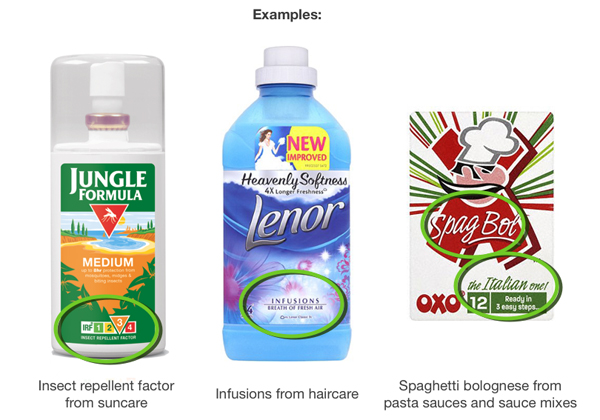 To achieve quick win brand innovation you don't start with technical capability assessments or a need to fill the capacity of a production line. Quick Win brand innovation is a combination of intimate consumer insight with current production capabilities but the market intelligence always comes first. There are three success factors to quick win brand innovation:
Uncover an unfulfilled market gap by gaining consumer insight such as what makes consumers tick, what is frustrating them and what could excite them.
Find a unique way to communicate the product proposition – one that is different and taps into an emotional connection. In fact, a quick win brand innovation can simply be finding a new way to talk to consumers or changing the positioning of a failing or unsuccessful product (either your own or a competitor's product).
Make sure the product and pack structure deliver on the product promise.
All the examples used have achieved the quick win. They may not be category-changing innovations, but many have had a large impact for a small investment and have therefore delivered great return on investment. And surely that's the Holy Grail for us all.
By Natalie Reed, Strategy Partner at Reach
Contact Natalie