E45 Endless Moisture for Reckitt Benckiser UK
The brief
E45 had established that there was an opportunity for the brand to extend from the therapeutic segment of the body care market into the cosmetic area.
E45 was seen as an effective, rich, safe and reliable problem solver. The challenge was to identify how the brand could be credibly stretched in a category that was far more emotional – happy and sensual without damaging the brand's credentials.
The Results
Sales targets achieved before the advertising campaign hit
42% above average purchase intent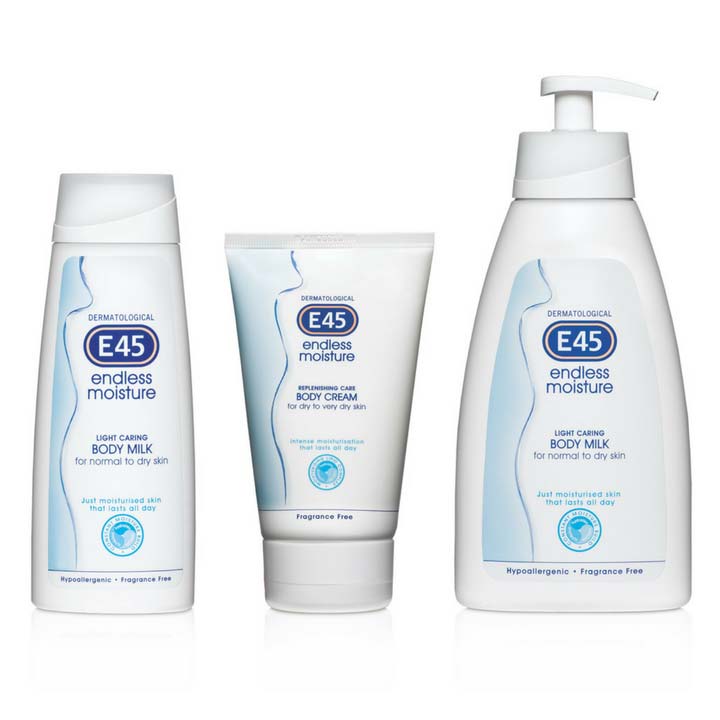 The skincare packaging design does the job of emotionally capturing the proposition so well that  E45's advertising agency adopted it within their campaign – praise indeed!