Koji Natural Soft Drink for startup Future Drinks
The brief
Despite the soft drinks market becoming increasingly crowded and with big manufacturers being challenged by small lifestyle brands, start up Future Drinks felt there was still an opportunity to enter the market. They had been inspired by a German product that sold under the name Bionade which was a naturally low in sugar drink.
The challenge was how to position the concept of a naturally low cal drink for the UK market and how to get consumers to engage with it.
I took a leap of faith that the co-creation process would work. However, the Reach team produced such significant and detailed stimulus material with a high level of objective insight that gave me full confidence in the process. I hadn't seen this amount of detail at a similar stage before, and it resulted in a reassuringly informed and tight creative brief.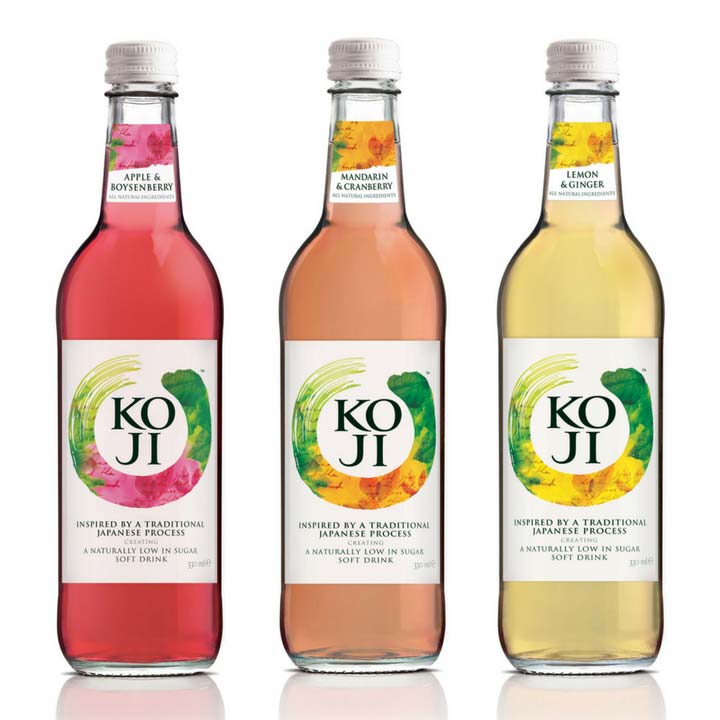 Results
New brand identity and packaging design enabled fundraise of £350,000
When Koji was sold on, 3 years after launch, the brand identity was at the heart of the deal