By Caroline Hagen
Feeling the expert
If you've ever been interviewed by a journalist, you'll recognise the little thrill I experienced when talking to Nigel Huddlestone at Drinks International magazine. Talking to someone who knows very little about branding for drinks packaging design, I realised just how much I've learnt over the years. The published feature spells out how we approached our recent creation of the O'jos sparkling wine spritzer brand for Concha Y Toro.
Here's the text of the article:
Caroline Hagen founder of British food and drink packaging design specialist Reach, thinks a lot of newer brands on the market are coming up short because they don't devote significant budgets to their overall brand image.
"A lot of start-up food and drink brands do hipster, cookie-cutter designs that are all so similar," she says. "They copy the same ideas and use icon libraries and think putting them together makes a brand. Or they think just using a crazy illustration and putting a tiny description on it will work.
"It doesn't build brands, it doesn't help the consumer and it's not distinctive. Those packs are designed for people who will buy something once because it looks funky."
Reflecting tradition
Reach's alcohol commissions have included Ardmore and Scapa scotch whiskies and O'jos, a range of canned Chilean wines launched last year by Concha y Toro.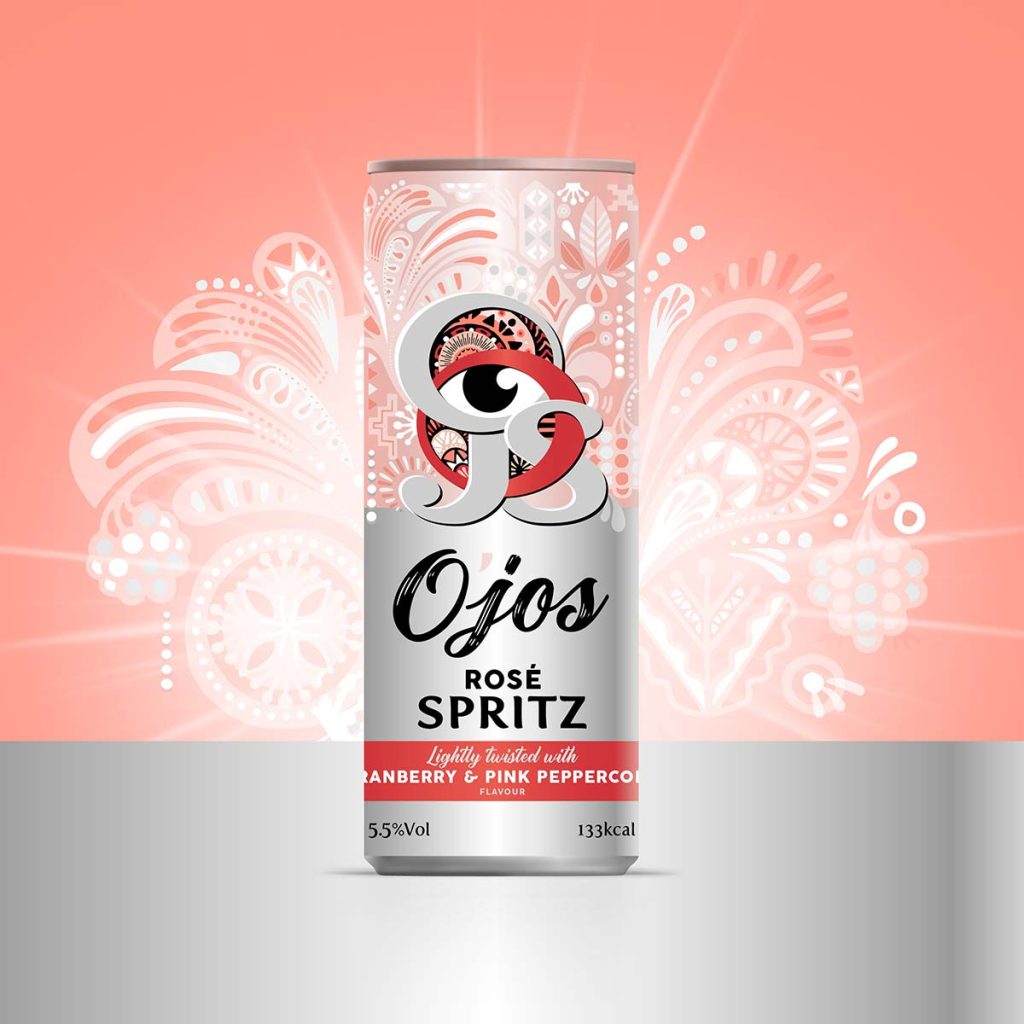 The design reflected an alfresco drinking tradition among young Chileans during mountain excusions and incorporated an eye motif in the main brand logo. The brand name comes from a mountain range whose Spanish name translates as 'eyes' in english. Colour-coded labels were used to ease range navigation.
"The aim should always be to be really clear about your consumer and then create a rand with that in mind," Hagen says, considering not just the look of the pack but how that will carry through into marketing and digital activations.
"In the case of O'jos it was creating something authentically Chilean that reflected a whole new midweek usage occasion for wine," she adds.
Article written by Nigel Huddleston, Drinks International