By Reach Brands
The fact that the UK's population is ageing is not something smart brands should think of as a problem for the future, it's happening now. Already around 10 million of the UK's 62 million population is over 65 as there are 900,000 more pensioners than there were a decade ago.
A typical response from brands and marketeers is to assume that over 65's have no money to spend indulging their products – but this notion is being challenged too:
The reputable Institute for Fiscal Studies (IFS) found that pensioner incomes have risen by 29.4% since 1999 compared to just 26% for working people.
Political parties have also spotted this growing demographic and recognise the power of the over 65's vote. Their policies reflect a desire to keep them happy and – good news for brand owners – affluent with cuts in income tax, free TV licences, winter fuel allowances etc.
In detail
This leaves brand, insight and innovation teams with the big question – what do over 65's actually want? Age UK carried out a study that, in short, reveals the following:
Age neutral brand marketing and communications – they don't want to be treated old and elderly, they just don't want to be alienated
Accessible retail environments that are well-lit, well signposted with easy to reach products
Easy to read packaging and communications – important both online in-store and when they get it home
Easy to open packaging– they are more likely to walk or use public transport
Lightweight and easy to carry products – they are more likely to walk or use public transport, and not as strong as they used to be
Sympathy to their well-being without marking them out as old – somewhere to sit down for 5 mins in a large store, a place to a get a tea or coffee before home
Quality They are picky – buying fewer items, But more discerning too – likely to spend more per item, seek quality over price and more likely to remain loyal to brands
Appropriate offers e.g. Bulk promotions e.g. 2 for 1 are not appealing – goods will perish before they get used, also difficult to carry home. But they will cut back food bills in the winter in order to pay increased fuel bills – so need help to manage this
Purchasing online – Plenty of them are silver surfers and use the web to research purchases, prices and promotions
In addition to the above we identified several other factors that influence purchase for this age group:
Specific health issues – e.g. heart health
More likely to live alone – so single portions and sizes are preferable, and help to reduce waste
They have more leisure time – so speed and convenience may come down lower on the list
Ability to indulge comfortably with dentures
Trend in action
Brands that keep the product proposition and communication simple in classic structures and layouts that over 65's can easily spot and understand. Own label products tend to keep product communications simple and no doubt benefit from this with over 65's.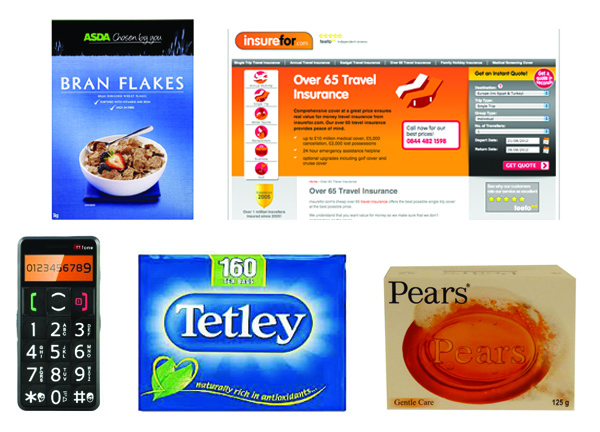 Flexible, lightweight, easier to carry structures make it easier for over 65's to shop, transport and store goods. Whilst delivery services limit the number of public transport journeys over 65's have to make.

These products happen to be false teeth friendly but don't compromise on quality and are portion controlled or resealable to minimise waste.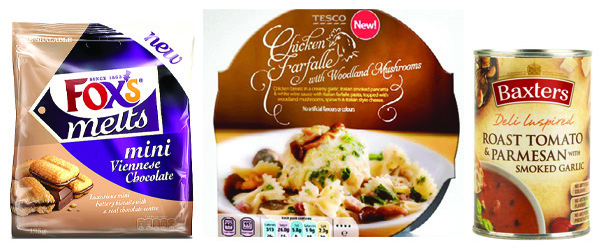 Smart brands who target over 65's don't rest on the health benefits of their products but also offer portability, quality and relevant offers.