By Reach Brands
New product failure rates are often quoted at over 80% and fewer than 5% of new brands are deemed to be clear successes. We want to put this statistic to the test, so have built an NPD Monitor to review NPDs which launched in the UK 12 months ago. Our intention is to build this to a two year measure. Each month we choose 2 of these NPD's to understand what has made them successes or failures, based on what we believe to be the 4 new product launch imperatives.
Launches in January 2012
[table id=28 /]
Cumulative April – January 2012
[table id=29 /]
Success: Available to buy in grocery multiples or convenience
Failure: Not widely available to buy in grocery multiples or convenience
Covers FMCG products from food, drink, non-food, healthcare, beauty and baby categories
Excludes line extensions
NPD SUCCESS: Philadelphia and Cadburys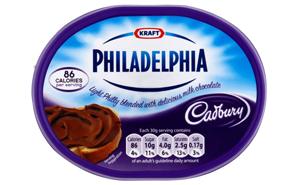 1. Does it fill a need or gap?
Not only is it taking Nutella head on by offering an indulgent spread for the breakfast and snacking usage occasion, it is the first sweet spread innovation to be found in the chiller
2. Credibility?
Two major iconic Kraft brands have combined across categories to create a new, product not seen before in the chilled aisle. These brands are already established and trusted in their own rights which is likely to make people more inclined to give this product a go. A truly great example of looking at your existing portfolio of brands and coming up with a new innovation that is low cost and relatively easy to execute
3. Uniqueness?
There is nothing unique about combining cream cheese and chocolate, after all we are a cheesecake loving nation and chocolate is no exception, but this is a first for having it in a spreadable format that allows you to try it in many different ways
It's the first indulgent spread that doesn't leave you feeling guilty, with only 80 calories per 30g serving compared with Nutella at 160. But have they missed a trick? The 80 calories per serving claim on front of pack might have more impact if you compare it against other major brands in the marketplace. i.e half the calories of Nutella
4. Understandability?
The visual serving suggestion on the front of pack makes it clear what the intended use of the product is but how easy has it been for consumers to get their heads around ? After all, there are many different ways in which you can enjoy this product and not just as a spread for bread. Having one clear serving suggestion on pack was perhaps a little short-sighted and may even have put off the less innovative consumer from making a purchase. A 'call to action' icon would maybe have been more effective to inspire people and extend the usage. E.g. Lift the lid to find yummy dessert recipes
The launch campaign 'Choc Philly, don't be silly' (click to view ad) is a great example of how reverse psychology can really have an effect when telling people how to behave. Of course your going to try it if you are being told not to, aren't you? A clever way to force trail by challenging the nation to be quirky and embracing the more unusual combinations of the product
More recently, Burts Crisps and Guinness have launched a quirky brand tie up to shake up the category and introduce brand awareness but historically, brand tie ups have been on a more limited edition basis. Cadburys and Philadelphia are one of the first that we have found that have gone the distance. It will be interesting to see whether other brands follow suit
NPD FAILURE: Blue Nun Delicate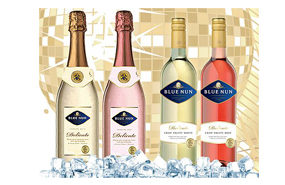 1. Does it fill a need or gap?
There is nothing new in introducing a low alcohol wine product into the marketplace, other brands are doing it so Blue Nun are simply taking the 'me too' approach. But in in order to capitalise on a low alcohol opportunity you might need to give the consumer more then just a low alcohol positioning in order to be competitive and standout amongst your competitors
2. Credibility?
The Blue Nun brand image could be holding this product back. It has been around for a long time and was a big hit in the 70's and 80's but its possible our palettes have changed since then. Maybe it should tell us more about the provenance of the brand and what type of grape or blend, be it a Chardonnay, Sauvignon or Pinot Grigio, to give it more credibility and allow the consumer to take it more seriously as a quality wine that can be savoured and enjoyed
3. Uniqueness?
Low alcohol drinks are becoming more commonplace as we move towards the intention of wanting to become a more healthier nation, but in order to do this successfully you have to be very clear on your product proposition and reasons to believe. Just letting the consumer know how much alcohol is in it is not enough to convince them. Stowells, for example, have a unique proposition in the low alcohol market by making the claim that they are only 63 calories per glass, clearly they are targeting consumers that are watching their waistline
Apart from Stowells, most of the low alcohol wines in the marketplace aren't doing anything majorly radical to position themselves differently against their own higher alcohol variants. Perhaps Blue Nun should have seized the opportunity to come up with a brand personality and proposition that really breaks the category norms and offer something more compelling. A single serve, wine based, refreshing drink, that's best served over ice perhaps?
4. Understandability?
Using the name Delicate could cause major confusion with what the product promises. What is Delicate about this product? Is it in the Bubbles (for the sparkling variant), the taste or the low alcohol? If it's taste then this could be putting consumers off because they may think it is weak and watery. A good wine is generally considered to be robust, refined and full of flavour so Blue Nun could have introduced the first low alcohol wine that truly delivers on the taste experience
List of product launches we found in January 2012:
[table id=30 /]
By Michelle Vincent, Strategy Manager at Reach


Back by popular demand, our free half-day workshop on how to generate consumer-led ideas fast with high impact and little investment.
When? Wednesday 10th April 2013, 12:30 – 4:30pm
Where? Whitechapel Gallery, London E1
For more information or to book your place please click here.