By Reach Brands
Ten interesting and useful reported statistics on consumer attitudes, behaviours, trends and demographics.
Of the 1,831 men polled by designer discount site HushHush.com, 11% admitted to wearing make-up, with 52% saying they apply it regularly and 22% saying they wear it every day


Professional Beauty Magazine 24th January 2013

70% of shoppers have stopped buying goods or services from a company after experiencing poor customer service


Oracle Report: Why Customer Satisfaction is No Longer Good Enough 31st October 2012

Wrap estimates the average household throws away food worth £520 every year


The waste challenge: urging consumers to spend…less by Elinor Zuke The Grocer 29th Sep 2012

Salad accompaniments and think sauces dominate the table sauce market (together accounting for about 75% of value), although thin sauces have been boosted by a desire for hotter flavours and 'scratch cooking'


Mintel – Sector Insight : Table Sauces, Marketing Magazine 23rd January 2013

81% of census respondents describe themselves as being on 'good or very good health'. Yet this leaves a fifth of the population who are not


State of the nation by Andy Nairn – Marketing Magazine 09th January 2013

Single person households are increasing at a rate of 160,000 a year. Singletons are on course to become the biggest type of household by 2031, reaching 10.9m, according to the Government of Science


2013: the year of being single by David Benady Marketing Magazine 30th January 2013

According to a survey carried out by Red Tractor Assurance, more than half (56%) of all people asked said that when eating out they would like to see a symbol of food quality. Consumers said the symbol they look for should guarantee good standards of farming and food production as well as a sign of origin.


UK shopper want symbol of origin by Nicholas Robinson www.meatinfo.co.uk

Three in four people take the view that diet products are overpriced, and some 71 per cent questioned their health credentials.


Back to diet basics in 2013: Brits lose appetite for 'rip off' weight control food and drinks in favour of smaller portions and exercise by Lucy Waterlow 02nd January 2013 www.dailymail.co.uk

Women look oldest at 3.30pm on a Wednesday, as work stress is at a peak and the effects of a heavy weekend has kicked in, according to research.


Professional Beauty Magazine 29th January 2013

85% of customers said they were delighted (27%) or very/somewhat happy (58%) on receiving a public response to their comments on social media from a brand source


Study: Delight consumers with public customer service responses via social by Helen Leggatt – Biz Report.com June 26th 2012
By Michelle Vincent, Strategy Manager at Reach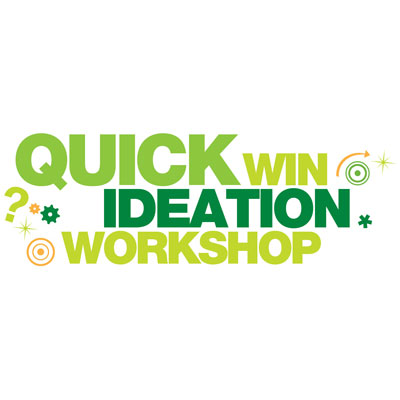 Back by popular demand, our free half-day workshop on how to generate
consumer-led ideas fast with high impact and little investment.
When? Wednesday 10th April 2013, 12:30 – 4:30pm
Where?Whitechapel Gallery, London E1
For more information or to book your place please Contact Sarah Evans