By Reach Brands

New product failure rates are often quoted at over 80% and fewer than 5% of new brands are deemed to be clear successes. We want to put this statistic to the test, so have built an NPD Monitor to review NPDs which launched in the UK 12 months ago. Our intention is to build this to a two year measure. Each month we choose 2 of these NPD's to understand what has made them successes or failures, based on what we believe to be the 4 new product launch imperatives.
Launches in October 2011
[table id=22 /]
Cumulative April – October 2011
[table id=23 /]
Success: Available to buy in grocery multiples or convenience
Failure: Not widely available to buy in grocery multiples or convenience
Covers FMCG products from food, drink, non-food, healthcare, beauty and baby categories
Excludes line extensions
NPD SUCCESS: Method Dish Soap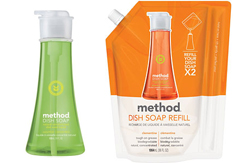 1. Does it fill a need or gap?
Method has roused a tired category and turned washing up liquid in to an object of desire. Method has articulately tapped in to the insight that washing up liquid is often on display in the home and that consumers want products that they aren't ashamed to have on show and will compliment their own decor.



The refill pack is a first for dish washing and whilst it's unlikely to be on display, it permits the use of the sleek and stylish, small dispenser pump without the guilt of packaging waste or the premium cost of buying small sizes. Basically, you want the bottle by your sink even if you are not inclined to be eco-friendly!
2. Credibility?
Method has an under-stated cleverness about it. Even to a consumer who has never heard of the brand before, they reassure on the basic efficacy of the product (tough on grease) but then layer on the added benefits of being eco-friendly and stylish as well. Method is bound to gain consumer respect simply by being boldly different in a category plagued by uniformity.
3. Uniqueness?
Most noticeably, the packaging – stylish structures interrupt the cluttered uniformity of similar shaped plastic bottles – and they also introduce two new formats to the category with a pump dispenser and refill pack. It's also the only brand claiming to be 'natural' and introduces new fragrances to the category with a cucumber and clementine variant. Even calling it 'dish soap' instead of the usual 'dish liquid' or 'dish detergent' emulates a softer, more personal feel to the product, taking it far away from cold, harsh and manufactured chemicals.
4. Understandability?
Whilst this product is at a price premium to it's main eco-friendly competitor, Ecover, it's easy to see what added value the consumer is getting from Method. It's quite simply the Molton Brown of dish washing! The refill pack may be new to dish washing but consumers will be very familiar with it from other categories, such as laundry and hand soap, so it probably won't be long before the big boys start copying.
NPD FAILURE: Tetley Tea Folk Scones
1. Does it fill a need or gap?
For all intense purposes this is a 'me too' offer – it doesn't attempt to introduce a new usage occasion, a new way of consuming or offer a new benefit over other scones on the market. The only small virtue you could argue is that potentially the playful positioning, through the use of the 'tea folk' character could make scones more appealing to a new target consumer – perhaps kids?
2. Credibility?
It's admirable that Tetley has taken the brave leap to step outside the tea aisle for the first time in to edible products but unfortunately their functional brand credentials simply don't translate. It's hard for the consumer to believe that a brand that is synonomous with tea could know the first thing about great tasting food. It's interesting that they don't make any bold claims about taste or quality which surely is a 'hygiene factor' for indulgent bakery goods?
What we can learn from Tetley is that even if you are an ubiquitous brand, it doesn't automatically grant you permission to play in a brand new category where you have no known expertise. Perhaps Tetley could have borrowed credibility through a brand tie-up with the well known actual manufacturer of the scones, Haywood & Padgett, through an endorser reason to believe like "made with Anchor butter" or even a heritage play "Made to a 100 year old Tetley family recipe".
3. Uniqueness?
Scones are generally steeped in British tradition and this launch is no exception but the positioning is occupying a slightly unique space in that it's doing tradition with a playful twist through heroing the 'tea folk' character. So, Tetley may be delivering a unique emotional benefit through brand affinity and nostalgia but they fall short when it comes to the product itself. The scone category is ripe for innovation – what about scones flavoured with tea, the perfect scone for dunking, the first square scone, a scone biscuit, mini scone bites or breakfast scones? These would be really worth making a brew for!
4. Understandability?
Only one major issue but a pretty fundamental one – the price! At 32p per scone, this placed Tetley at over +300% price premium to other branded scones with nothing more than the Tetley brand plastered on the front to attempt to command it.
List of product launches we found in October 2011:
[table id=24 /]
By Shelly Greenway, Strategist at Reach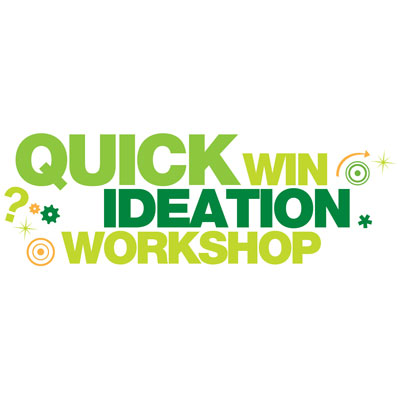 Back by popular demand, our free half-day workshop on how to generate
consumer-led ideas fast with high impact and little investment.

When? Wednesday 5 December 2012, 1.30pm – 5.30pm
Where? Whitechapel Gallery, London E1

For more information or to book your place please click here.