Own brand Paint for Wickes
The brief
Wickes had been working for 2 years with professional painters and decorators to perfect the quality of their paint in terms of usability and performance. They now had a product that in independent tests out performed the market leader.
 The problem was that trade and diy-ers perceptions of Wickes paint was one of poor quality (not the reality). The task was how to seriously challenge these strongly held beliefs and convey the quality of the new formulation.
For a retailer to package virtually every SKU in its business is a massive undertaking. It would be easy to focus on just getting through the project and accepting fit for purpose packaging design. What Reach has done is enable us to deliver pack designs of the highest quality, even by branded product standards, right across our business. We are very proud of what we are achieving.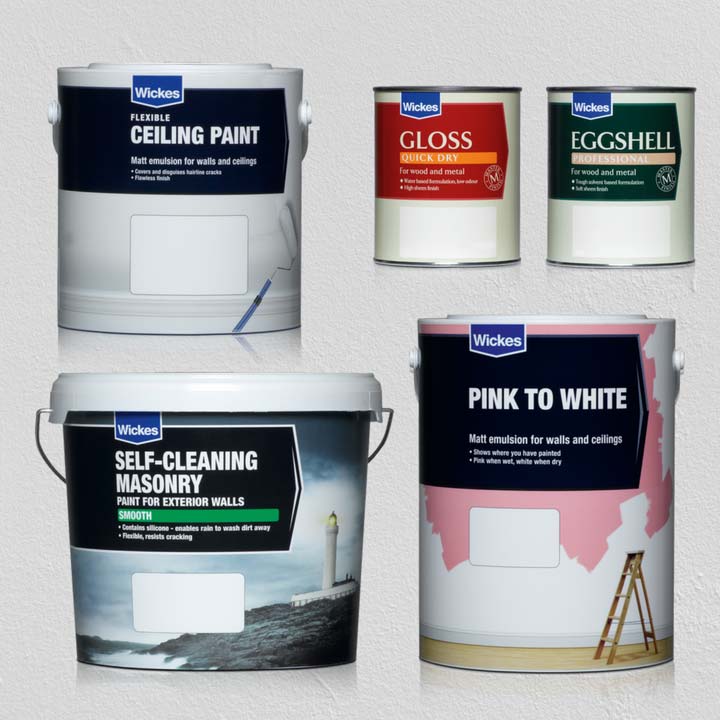 Results
Amongst Wickes paint users there were the following positive increases:
47% increase in perception of quality of the paint
25% increase in the perceived quality of the fixtures and displays
20% increase in the perceived range of paint available