By Reach Brands
British pride is an existing macro trend but is about to be fueled by what we are dubbing "The Summer of Patriotism': Queens Diamond Jubilee; London 2012 Olympic and Paralympic Games & football's Euro 2012.
The existing trend is being driven by the current age of austerity. We choose to buy British in a bid to shore up the economy and turn to the comfort of solidarity as a nation in tough times.
Results of a study released by Great British bastion Hovis found that of 2,000 british adults surveyed:
"More than three quarters said they were proud to be British and 60% said they felt a greater sense of national pride and patriotism than ever before."
And now official sponsors and suppliers of London 2012 are beginning to milk the associations. But the interesting thing is that you don't need to be a sponsor or be directly involved in this summer's events to play on a feeling of Britishness.
How do you do it well? …
Summary
Of course!
Own label ready meals have forged out a place for British Classics taking pride of place amongst the more exotic. Cue Sainsbury's British Classics: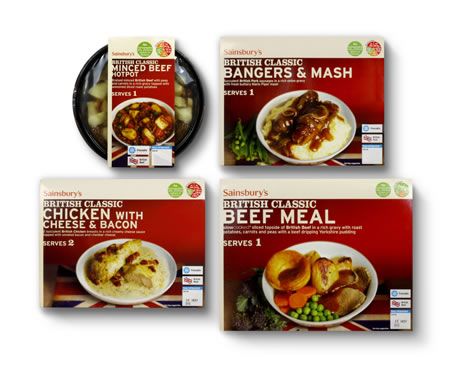 The trend lends itself nicely to the products we do best such as cakes, preserves, puddings, pies, ciders and ales…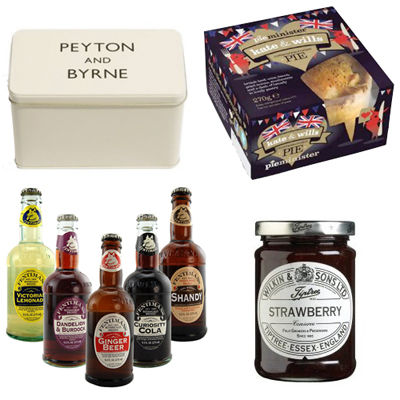 …And products that make up a strong part of British culture, like this "Tea for Heroes":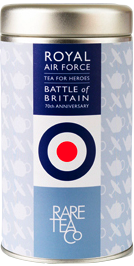 Surprising?!
Contrary to the above, brands like The Bath Pig (The first British Chorizo brand and product) feels patriotic without being overt and contrived. Somehow doing something traditionally Spanish in Britain, and doing it well, feels extremely patriotic.
And even commoditised own label products can be injected with a subtle but engaging patriotic feel. Like these baking ingredient designs inspired by Mrs Beeton's book style and typographic styles gleaned from Robert Opie's book of early British packaging design.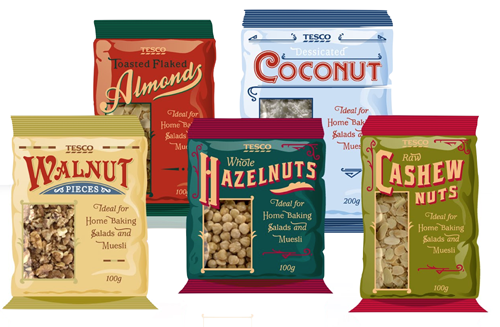 Opportunities?
As mentioned, traditionally foreign products done well by the Brits offer a (common) wealth of opportunity… Who will launch the first truly successful British wine? Or homegrown rice?
Then there are the things we do well that are ripe for NPD…
Where is our expert British smokery brand?
Why isn't Mr Kipling's NPD team concerned with multi-packs packaged as Afternoon Tea?
Why aren't Twinings launching the perfect Afternoon Tea blend?
There's a gap for a brilliant Fish & Chips offering – Harry Ramsden's never quite drove British pride
We could see the British Classics theme infiltrating further NPD… Lancashire hot pot crisps, sunday roast soup, etc…
Or be inspired by honey brand Rowse and commemorate a Great British event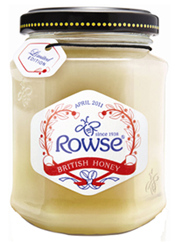 If your products or NPD don't lend themselves to Britishness – celebrate great British design, creativity and innovation in everything you do (yes I know we would say that).
Or build on the Great British sense of humour (the second thing that makes us most proud to be British according to the Hovis survey)…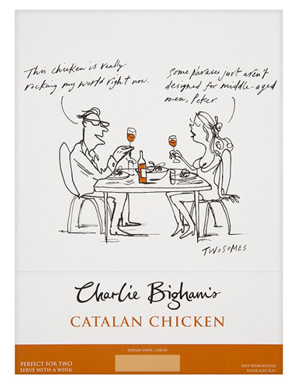 How to embrace this consumer trend?
What can we learn from the examples above and beyond…
Do capitalise on any genuine product claims you can make that feel patriotic. See Hovis below.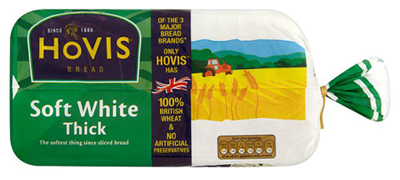 Don't assume your consumer already makes a link between your product/brand and patriotic values – you may need to make that connection for them. See Red Lion pack below.
Don't allow the visual 'Britishness' communication to overpower appetite appeal; communicating what the product is if it's NPD; or your core brand values – be clear about where it comes in the hierarchy of communication.
Be wary of working the trend in short term 'fad' way. It will seem overly marketed and could leave you vulnerable when the tide turns against them.
Do consider the connection between your product and Britishness – if it is limited, would an appropriate NPD to bring your brand inline with Britishness seem less cynical than a Union Jack style badge slap?
Do consider simple "British" variants to achieve the above.
Do look at how your existing products, or a combination of them could be packaged up to feel more patriotic.
If it's a limited edition product or pack – do consider a radical eye catching pack to maximise standout and PR.
Do use a quality agency to look at how you can achieve a British feel through style and humour, beyond the just red, white and blue – it will feel less cynical that way.
Charity sponsorships can work to make the trend riding feel less cynical, but you must have a genuine connection between your values and that of the event or charity or it will just seem desperate.