By Luke Sapsed
These days, both trade press and the internet are packed to bursting with interesting articles about passionate entrepreneurs launching brands and creating special products for the food and drink market. It's inspiring stuff. But how do these bright sparks know customers will fall in love at first bite? Or that they'll make it past the hard-pressed and hard-nosed buyers and investors.
Luke's Koji story
I set out to make my own soft drink, Koji, in 2010. I wasn't thinking of profit margins, route to market, how retailers might respond to a challenger brand in a crowded market. I didn't worry that complications on the road would hinder my automatic rise to overnight success and worldwide distribution. Why? Because I knew that I had the answer to a question that needed solving:
"How can we all carry on enjoying tasty soft drinks without losing our teeth and getting fat?"
We'd found an unmet need – and had the perfect product for the niche. And I firmly believed that hard work, faith, a great deal of research and more than a little luck would be a winning formula for cracking the food and beverage market.
But what actually happened? Well, we'll come to that shortly…
Creating the product
Part of the complex mix of issues with which the aspiring entrepreneur must deal is ensuring that they are the "go to" brand when the question your product answers is asked by your consumers and customers. And that means knowing your product is the best in its category. With this in mind, my partner and I set about making the most tasty, refreshing, all-natural, low-calorie soft drink we possibly could – in 3 on-trend flavours.
We found a great manufacturing partner, developed a unique (and pretty defensible) recipe and process. We'd began to go to trial production runs to see if everyone – beyond my mum and my kids! – really, genuinely liked it.
The feedback was in. The drinks tasted great. So now we now faced our greatest hurdle: could our fledgeling product stand out from the competition?
Getting noticed and becoming a 'go-to' brand
We needed to grab consumers' attention. Tell our story. Bring the taste to life. Make it really sing to the consumer.
How could we do all this AND fit all the necessary legals, ingredients and everything into the tiny space afforded by three small labels on a 330ml glass bottle?
We were really proud of our fantastic product – now it was time to create and roll-out a brand with as much passion and integrity as we'd poured into product development. The next step was as simple then as it is now. We needed expert help.
Where to begin when creating and launching a brand?
Working with the Reach team, we looked closer into ourselves, our recipes and our values and it became clear that we had the ingredients of a great brand as well as a great product! As Caroline explains in her article here, the bones of a brand are usually inherent in a business's DNA. In our case, that meant:
We had created a delicious all-natural product with a fantastic deck of clean, premium ingredients.

Our traditional production methodology gave us an authentic Japanese heritage.
It all added up to a beautiful brand that was firmly rooted in a pure and clean philosophy.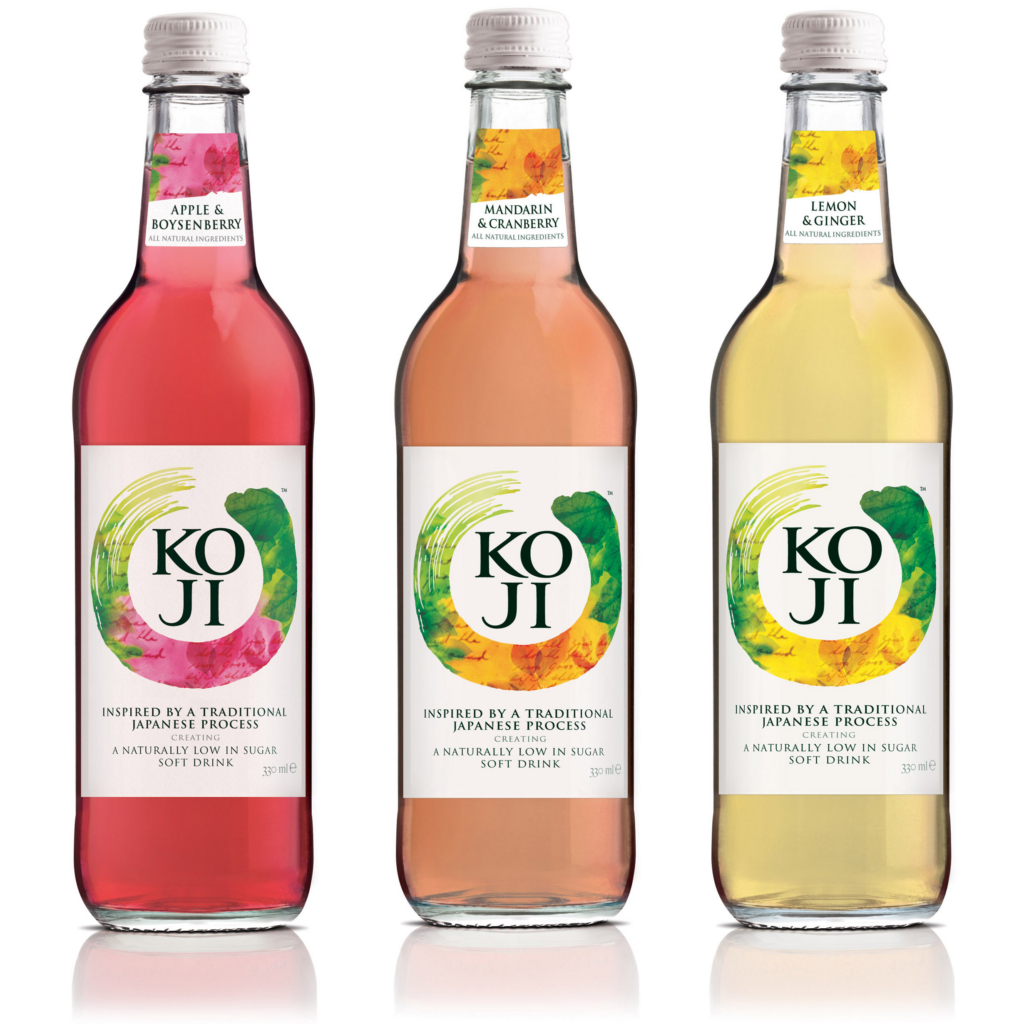 And did it work?
Now we come to the "what happened" bit! When we sold the company, the brand mark 'Koji' turned out to be the most desirable element of the package for our purchaser!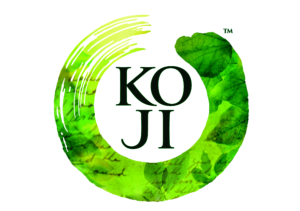 Though it has evolved since our original launch identity back in 2010, Koji is still on the shelves today, repackaged but true in essence to what we set out to do.
But was a fantastic product and brand all that we needed for worldwide domination?
Not quite! We learned fast how to write a mean sales deck, develop the margin waterfall, explore the consumer take out, leverage COGS, turn out MOQ's, interrogate the value proposition and really develop the RTM. What's RTM I hear you say? Route To Market.
Back then, it all sounded like Harvard MBA business jargon to me too, but I had to learn and become an expert in all of it. Though I enjoyed mastering these aspects of the trade, whilst trying to build Koji's sales and brand it wasn't easy.
Practical support for ambitious entrepreneurs
Getting brands airborne is tough. You need to know how to speak money; understand what investors value in a management team; what buyers are looking for; which buyers to go to…. the list goes on. Then you need to assimilate all this into clear, actionable strategies. Strategies that will get you noticed, products bought, margins attained and customers satisfied and ready to take that all-important step – repurchase!
I often wished there was someone to turn to for expert advice and a practical helping hand. And that's why I've launched Reach Accelerator. Now it's time to help other brands get off the ground.
We're here to help get your brand on the shelves of the stores you want to be in, funded by people you want to work with, and with a plan in hand that will see you accelerating and reaching flight-speed.
So if you've got a fantastic food or drink product and need a hand with the practical side of things, why not get in touch?